Dr. Zsolt Riedling Dentist

I graduated from the University of Pécs in 1986.
I completed my special examination in 1988 in Budapest.
I have been working in Hévíz since 1990.
Here, in 1999, I founded my dental care company called Albadent´99 Limited Partnership with a view to ensure my patients the most precise and modern dental care at all times.
In 1999 I established my dental company called Albadent´99 to ensure my clients the most precious and modern dental provision every time.
Restorative treatments
Light-curing aesthetic fillings

Removing old fillings

Root-canal fillings

Tooth whitening

Tooth protecting splints
Diagnostic
Vitality examination

Intraoral radiographs

Panoramic radiographs

Tomographical radiographs
Prosthetics
Inlay /golden and Fuji Gradia/

Metal ceramic crowns

Ceramic crowns /metal free/

Zirconium full ceramic crown

Telescopic crowns

Precision mechanical attachments

Complete and partial dentures

Temporary crowns/bridges

Dentures/partial.total/

Fine mechanical attachments

Immediate implant
If there is a sufficient bone supply, the implant can be inserted even right after the tooth removal.
In case of favourable conditions, the newly inserted implant can be loaded immediately, that is within 2-3 days a tooth suitable for chewing again can be made instead of the lost tooth.
The procedure happens under local anaesthesia.
This method can help to prevent the unfavourable process of bone demolition and the tilting of the neighbouring teeth toward the gap.


Anesto, is a new anaesthesia system, was especially designed for intraosseous injection.Because the anaesthetic is injected directly into the jawbone, Anesto allows targeted and safe local anaesthetization of individual teeth without long-lasting numbness.
The handpiece can be operated on any air or electric motor with an ISO connection

Improved time management

Instant pain relief

Less anaesthetic required

No long-lasting numbness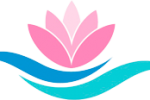 HÉVÍZ
All elements of the natural healing.
locus vulgarites Hewyz dictus
– since 1328 –